***Welcome to Washington Township P&R Fastpitch Girls Youth Softball **


Click for 2021 Intramural Registration
20120-21 Travel rosters are posted ! click here
---
---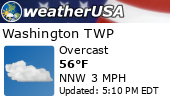 Mission Statement
The primary objective of the Washington Twp Softball Program (WTSP) shadline for all be to bestow on the youth of the community the ideals of good sportsmanship, honesty, loyalty, courage, and reverence. The objective will be achieved by providing a supervised softball program. The attainment of exceptional skill or winning of games shall be secondary to the prime goal of molding ethical adults.
The Barn--Click Here to view the schedule for the training facility. To schedule time in the Barn, please email your request to wtprbarn@gmail.com. You need to wait and receive confirmation that the time is approved prior to having your practice. Thank you.
Softball Board Meeting Schedule
Meetings are scheduled for 2nd Wednesdays of every month.
The public is welcome to join us at our monthly meetings, located in the Softball House ("Barn") Meeting are a 7:00 pm start time. If you have an agenda items or would like to present at a meeting , please email jmazzeo@comcast.net if you plan on attending or need to be put on the agenda.
---